THE JIM LOYD'S MEATS AND CASSEROLES COOKBOOK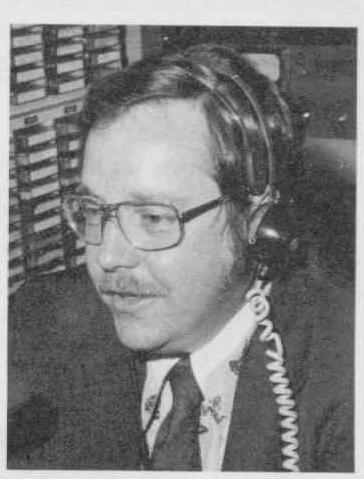 INTRODUCTION
The first Open Line Cookbook, "The Best Of The Open Line", was offered in 1969 and included Open Line recipes collected over the first six years of a daily radio telephone program on WMT Radio called "The Open Line", first airing in 1963. From the very beginning, recipes and questions and answers on cooking dominated the whole hour, indicating the popularity of favorite family recipes passed along for others to share and enjoy. In the first cookbook, reluctantly, some recipes had to be passed by because a 250 page cookbook will only accommodate so many recipes. A second cookbook called "The Rest Of The Best Of The Open Line" was offered in 1971, including some of the omitted recipes and new recipes received in the two years between the first and second cookbooks.
The first cookbook was always called the one with the candy, cookie and cake recipes because the first eighty pages were just that. The second cookbook was "the garden cookbook" or "the pickle cookbook" because that was the big chapter in that cookbook along with Homemade Ice Cream and Punch recipes, Meats and Casseroles and Yeast Breads. No doubt, this cookbook will be called "the one with the meat and casserole recipes". New recipes for meats and casserole dishes represent a kind of hunger that seems impossible to satisfy. The Open Line has collected and received meat and casserole recipes, numbering in the hundreds, over the almost eleven years it has been on the air, but the demand goes on. Meats and casseroles were included in the other two cookbooks, but they dominate this edition, as the title suggests. The recipes will range from the everyday variety to the flamboyant flaming show pieces. The recipes will represent different tastes and even different nationalities. Some will stretch the budget, and some may even put a dent in it. Even though these recipes may represent different interests, they are all bound together by one common ingredient. They are Open Line recipes.
An Open Line recipe can have many birthplaces. It may start as a family favorite recipe handed down from one generation to another. It may start on the pages of a monthly magazine, tried and given the family stamp of approval before being offered by an Open Line member. It may even be, a "by guess and by golly" recipe with ingredients. Or it could have laid its beginning on the pages of a well -known and maybe, expensive cookbook that looked good enough to try, one time, earn a compliment or two and transferred to the file of family favorites, and then volunteered to the Open Line answer at a recipe request or just a wish that it be a source of enjoyment, and compliments for other homemakers.
In talking with those who received the other Open Line Cookbooks, it is no longer surprising to learn that cookbooks are sometimes read like a novel. If that's your style, before you get comfortable, slip out to the kitchen and whip up a couple or little things to keep you company while you peruse Open Line Cookbook Number Three.
BEER AND CHEESE BREAD
My first introduction to the author of this recipe was at the Post Office in Cedar Rapids, Lee Reynolds, was busy selling stamps and mailing packages for the public and also earning a reputation as the best homemade ice cream maker in the Postal Service. His talent was not limited to the ice cream freezer, however, to the enjoyment of all at WMT, when a brown paper bag containing this delightful morsel was offered as evidence.
2 cups beer
2 tablespoons sugar
1 tablespoon salt
2 tablespoons butter
5 cups all-purpose flour
8 ounce package American Cheese
2 packages dry yeast
1 tablespoon caraway seed
Grease two bread pans, and one large mixing bowl. In a large saucepan, beat beer. sugar, salt. butter and cheese. Reserve one half cup of beer to cool the mixture to lukewarm. In a large mixer bowl. combine two cups of the flour, two packages yeast and caraway seed and mix well. Add the lukewarm cheese and beer mixture. Beat about three minutes at medium speed. By hand, mix in the other three cups of flour. making it a fairly stiff dough. Knead dough on floured surface for about five minutes. Place in a large greased mixing bowl, then turn the dough in that in turning. the top is lightly greased. Cover and allow, to rise in a warm place until double in size. Remove bowl and punch down the dough and divide in half. Roll out each of the halves eleven inch by five inch rectangle. Cut each rectangle into three strips (the long way) leaving the top joined. Braid each piece and place each in a greased bread pan. Cover and let rise, to double in size about 45 to 60 minutes. Brush top with milk and sprinkle with sesame seed or caraway seed. Place in pre-heated oven at 350° and bake 40 to 45 minutes, until deep golden brown. Loaves will sound hollow when tapped. Remove from pans immediately, cool on racks. (Lee Reynolds, United States Postal Service (Retired), Cedar Rapids, Iowa)
FRIED STEAMED CHICKEN GIZZARDS
The month after Lee's Beer and Cheese Bread appeared in our monthly recipe sheets, mailed out monthly to members of the Open Line Mailing List, Mrs. John Retzl of Bettendorf, Iowa, sent a couple of recipes that would go with the Beer and Cheese Bread.
1 stick margarine
1 large cup flour
1 large onion, chopped or sliced
Salt and pepper to taste
Wash gizzards well. Tenderize with meat tenderizer (by beating them) until they are flat. Roll each gizzard in flour, salt and pepper mixture. Melt margarine in a large skillet and brown gizzards well on both sides. In the meantime, chop or slice onions and brown with gizzards. Add 2 cups water. Cover tightly and let simmer 2 hours. Add more water if necessary. Sometimes you can add 2 chicken bouillon cubes. (Mrs. John Retzl, Bettendorf, Iowa)
PICKLED KNACKWURST
1½ pounds knackwurst, fully cooked (or Polish Sausage, Bologna, etc.)
1 medium onion, sliced thin
2½ cups water
2 tablespoons sugar
1¾ cups vinegar
1½ teaspoons salt
1 tablespoon pickling spice
1 teaspoon crushed red pepper
1 teaspoon whole allspice
¾ teaspoon peppercorns
Pack knackwurst (which has been cut into bite size pieces) and sliced onion in a large quart jar. Bring remaining ingredients to a boil and cover knackwurst and onion with boiling liquid and seal. Can be served in seven days. (Mrs. John Retzl, Bettendorf, Iowa)
The knackwurst recipe you'll probably want to start a week before you get your copy of Open Line Cookbook Number Three. Then you'll be all set to relax, slice the bread, pass the gizzards and knackwurst and enjoy "MEATS AND CASSEROLES and OTHER OPEN LINE FAVORITES".
JIM LOYD
The following recipes from The Jim Loyd's Meats and Casseroles Cookbook did not appear in the open line bulletins.
PAGE 2
BEEF BURGUNDY
This recipe was discovered at a cooking school I had the pleasure of attending. Beef had the spotlight at the meeting that morning and this particular beef dish has been in our spotlight ever since.
2 pounds beef round steak, cut
¾ inch thick
1/3 cup flour
1½ teaspoons salt
1 teaspoon garlic salt
3 tablespoons lard or drippings
¾ cup Burgundy Wine
1 cup water
1 stalk celery, cut in half
8 small onions
8 whole cloves
1 medium sized carrot, sliced ¼ inch thick
½ pound mushrooms, cut lengthwise in half or 2 packages Birds Eye Frozen Mushrooms Cooked In Butter
Cut round steak in strips 1/8 inch thick and 2 inches long. Steak cuts easily if well chilled or partially frozen. Slice meat from side to side rather than from top to bottom when cutting thin for extra tenderness. Combine flour and salts. Dredge steak strips in seasoned flour. Brown in lard or drippings. Stick each onion with one whole clove. Pour off drippings. Add wine, water, celery and onions to beef. Cover and cook slowly 30 minutes. Add carrot, cover and cook 15 minutes. Remove and discard celery. Add mushrooms, cover and cook another 20 minutes. If frozen mushrooms are used, they should be used frozen right front the box, stirring into the meat mixture after about 8 or 10 minutes of cooking. Serves six to eight. (Jim)
RIGATONI
How many of your family favorites came from the side of a package or box? Barbara found this one on the side of a package of Rigatoni macaroni she had purchased for another dish. Lucky for us, she tried it.
1 pound ground beef
2 cans mushroom pieces and stems, juice and all
1 medium onion. chopped
1/8 cup olive oil
Salt and Pepper
1 large can Italian Tomatoes
1 bay leaf
½ teaspoon dried basil
1 small can tomato paste
Brown ground beef, mushrooms and onion in olive oil Salt and pepper to taste. Add Italian Tomatoes, bay leaf and dried basil. Simmer one hour. Don't let thicken, adding water if necessary. Add tomato paste. after cooking for one hour and simmer another 15 minutes. Remove bay leaf. Better if placed in refrigerator for a couple of days before pouring hot over top of Rigatoni Pasta, cooked according to package directions. (Barbara)
PAGE 3
BEER SAUCE FOR BRATWURST
This is a specialty of the house at the Colony Market Place in South Amana, one of the restaurants in the Amana Colonies of Iowa, famous for German Food and Hospitality. Carl Oehl offers this bratwurst favorite in the Brau and Brat House, downstairs at the Colony Market Place.
Uncooked bratwurst
1 small can tomato paste
½ cup catsup
1 cup tomato juice
12 ounces beer
½ diced green pepper
Several hits of chopped fresh garlic
Dash of Worcestershire Sauce
Put uncooked bratwurst in cold water. Bring to boil. Reduce heat and simmer 10 to 12 minutes. Remove from water and place on grill over hot coals and slowly brown them. Place in the prepared sauce and keep over low fire. Sauce is prepared by combining all ingredients above and heated to simmering stage. Sauce may be reused and will keep in the refrigerator in a glass or plastic container. After the bratwurst has been browned, they will "hold" in the heated sauce for several hours which allows them to be prepared before they are served. (Jim)
GERTRUDE'S ROAST BEEF
Some of these recipes have been included in other recipe collections. We've been asked to repeat them so many times, this section would not be complete without them. Gertrude's Roast Beef was an instant hit when first introduced because it puts a relatively inexpensive cut of meat on the table, tender and tasty, with very little preparation or cooking attention. Dredge a 4 pound chuck or shoulder beef roast with a mixture of flour, salt and pepper. Place 3 or 4 patties of butter in bottom of roaster pan. Put meat in pan and put 3 or 4 patties of butter on top of meat. Bake at 350° for one hour, uncovered. Add 1 cup of water and cover and bake for 2 more hours at 250°. (Gertrude)
SAUSAGE SPECIALS
Jeff asked Barbara to be sure to include one of his favorites.
1½ to 2 pounds pork sausage (Less if good and lean)
4 slices pineapple
Prepared mustard
Form 4 patties. Bake in dish at 350° for 15 minutes. Remove from oven and spread mustard over the top of each patty. Top with a slice of pineapple. Return to oven and bake for another 25 minutes or according to size of patty. (Barbara)
PAGE 4
NEW YORK LASAGNA FROM KENTUCKY
Mary Jane was raised in the state of New York and her Italian
Pasta is always in demand when the family gathers at my brother's home in Owensboro, Kentucky, which explains how New York Lasagna can be found in Kentucky.
1 box lasagna noodles
1 pound hot sausage
1 pound ground beef
1 small can Parmesan Cheese
2 packs Mozzarella Cheese
1 pound or 1½ boxes cottage cheese
6 Family Size Cans Tomato Sauce
2 tablespoons oregano
½ teaspoon garlic powder
1 teaspoon salt
1 teaspoon pepper
2 eggs
½ cup milk
½ to 1 cup cracker meal
In a large dutch oven or pot, mix sauce, water, garlic, oregano, salt and pepper. Let cook for 2 hours. While sauce is simmering, fix meat balls. Mix ground beef, eggs, milk cracker meal and mix thoroughly. Form into 8 large meat balls, brown and add to sauce. Let cook for another two hours. Remove meat balls and let cool. Brown sausage, crumble and let cool while draining. Whip cottage cheese and Parmesan together. Cook noodles and drain. In a large baking pan, cover bottom with some of the sauce. Make a layer of noodles. Place sausage on noodles, then a layer of mozzarella cheese, noodles, cottage cheese mixture, mozzarella cheese, noodles, crumbled meat balls, then mozzarella cheese. Cover with plenty of sauce and aluminum foil and bake at 300° for 1 hour. Serve with remaining sauce. (Mary Jane)
LEFTOVER BEEF SKILLET
1½ cups cooked leftover beef, sliced into small pieces
1 can whole mushroom buttons
1½ cups cooked egg noodles
1 stick butter
1 tablespoon Worcestershire Sauce
½ teaspoon salt
½ teaspoon pepper
In a large skillet, melt butter, add Worcestershire Sauce, mushrooms, beef. Cook slowly for 30 minutes. Add cooked egg noodles and cook another 10 minutes. Quick and Easy. (Mary Jane)
PAGE 5
MARINATED SHRIMP
These are really meant to be appetizers, but by the time you return for one more time again, you've made a main dish of them. For one pound and four ounces of frozen uncooked cleaned shrimp,
add the following to cooking water:
2 dashes Lawry's Seasoned Salt
1½ bay leaves, broken up
¼ lemon. juice and the rind
stalk celery, leaves and all
Bring water to rolling boil. Put frozen Shrimp in boiling water. After it returns to a boil, time exactly 1 minute, 15 seconds. Remove from heat immediately. Drain and rinse in cold water. Drain on paper towels until shrimp are dry. Fold into a marinade of:
3 sweet pickles
1 tablespoon pickle juice
½ small onion
1 tablespoon mayonnaise
Put in blender and process until smooth. Add ½ cup mayonnaise and ¼ teaspoon Spice Island Fine Herbs or more to taste. (Barbara)
CHEESE COOKIES
Barbara's sister, Nancy Kettner, is a specialist with appetizers. The next three recipes show why. Nancy almost always includes recipes when entertaining.
these three recipes.
¼ pound butter
½ pound grated cheddar cheese
½ teaspoon salt
1 cup flour
½ package dehydrated onion soup mix
Let butter and cheese reach room temperature. Mix thoroughly. Add flour gradually. Add remaining ingredients and blend. Roll into 2 or 3 logs, 1 inch in diameter. Roll in wax paper and chill. Slice approximately ¼ inch thick and bake on ungreased cookie sheet 10 to 12 minutes at 375°. (Nancy Ellen)
CRAB SPREAD
8 ounces softened cream cheese
1 tablespoon milk
2 teaspoons Worcestershire Sauce
½ teaspoon horseradish
7½ ounces crab meat
2 tablespoons chives or green onions
Mix ingredients together. Turn into greased 8 inch pie plate. Bake 15
minutes at 350°. May garnish with almonds to serve. (Nancy Ellen)
PAGE 6
CLAM DIP
You'll be asked for this recipe as many times as you serve it.
1 clove garlic, chopped fine
1 can minced clam, drained (reserve juice)
8 ounces cream cheese, softened
2 teaspoons lemon juice
1½ teaspoons Worcestershire Sauce
3 tablespoon, clam juice
Salt and Pepper to taste
Mix thoroughly and serve with crackers or dip chips. (Nancy Ellen)
MARINATED MUSHROOM TIDBITS
Another of Nancy Kettner's super appetizers.
Whole White Mushrooms, with stems cut off
6 tablespoons fresh lemon juice
½ cup olive oil
2 tablespoons minced fresh parsley
1 teaspoon dry leaf tarragon or oregano
Salt and pepper to taste
Combine ingredients, toss mushrooms, let stand at room temperature for 2 or 3 hours. Serve immediately before mushrooms darken. (Nancy Ellen)
CHEESE BALL
16 ozs. cream cheese
8 ounces crushed pineapple, drained
2 tablespoons chopped onion
½ cup green pepper, chopped
1 tablespoon Lawry's Salt
1 cup pecans, chopped
1 cup pecans, broken
Mix all but the last cup pecans for cheese ball. Use last cup of pecans to decorate outside of cheese ball. (Barbara)
MOCK PATE DeFOIE GRAS
½ pound chicken giblets or liver
½ cup butter softened
1 teaspoon prepared mustard
½ teaspoon cloves
2 tablespoons onion juice
¼ teaspoon salt
2 teaspoons Worcestershire Sauce
½ teaspoon nutmeg
1/8 teaspoon cayenne
Simmer giblets until tender. Add 1 teaspoon salt when almost done. Cool in stock. Remove cartilage of gizzard. Grind. Add butter, seasoning, and stock to make paste. Pack in greased cups. Refrigerate until needed. (Barbara)
PAGE 7
CHRISTMAS CRANBERRY SALAD
Of all the recipes Barbara's mother has offered. Viola calls this one her first choice. Chances are, if you would drop in on the Putz's during the holidays in Sun City, Arizona, this salad would be included in the holiday menus.
1 envelope Dream Whip
1 cup crushed pineapple, drained
1 cup whole berry Cranberry Sauce
2 tablespoons mayonnaise
2 tablespoons sugar
6 ounces softened cream cheese
¾ cup walnuts or pecans
Whip Dream Whip. Add pineapple, cranberry sauce and nuts. Mix mayonnaise and sugar with cream cheese. Fold all together and freeze. Unmold and slice. Can be made ahead of time. (Viola)
CUT GLASS SALAD
1 box cherry gelatin
1 box lime gelatin
1 box lemon gelatin
3 cups hot water
3 cups pineapple juice
½ cup lemon juice
1 cup sugar
4 envelopes plain gelatin
1½ cups whipping cream
½ cup sugar
Dissolve each box of gelatin separately, using one cup hot water to each package. Set in separate pans. Chill for 3 hours. Then cut in square cubes and mix in a large bowl. Set back in refrigerator until filling is finished. Soften plain gelatin in ½ cup of pineapple juice. When soft, combine with pineapple juice, lemon juice and sugar. Do not boil, but beat thoroughly through until sugar arid gelatin are all dissolved. Place in refrigerator until cold, but not set. Whip whipping cream with ½ cup sugar and fold the gelatin pineapple juice mixture into whipped cream. Pour over gelatin cubes. Let stand in refrigerator for four to six hours or overnight improves the flavor and salad. (Gertrude)
PAGE 8
HOT FRUIT SALAD
1 can fruit cocktail
1 can applesauce
¼ cup red hot cinnamon candy
½ cup brown sugar
Slowly heat applesauce and add red hots to melt. Drain fruit, place in baking dish. Pour applesauce over the fruit. Top with brown sugar. Place in oven to heat thoroughly. Serve hot. Serves 8. (Nancy Ellen)
BING CHERRY PORT SALAD
1 can Bing Cherries
1 package strawberry gelatin
¾ cup Port wine
¼ cup cold water
Pecans
Drain juice from cherries. Save and add water to make 1 cup, Heat liquid just to boiling point. Add gelatin, stir until dissolved. Add wine and cold water. Chill in a square pan. Stuff cherries with pecans and add cherries when salad is slightly congealed. Chill until firm. (Nancy Ellen)
RICE FOR MEAT COURSES
2 tablespoons butter, melted
1 onion, diced fine
1 cup rice
1 can Consommé
Salt and Pepper
Melt butter in skillet. Dice onion real fine and stir into butter with rice. Stir rice and onion in butter until slightly brown. Add the can of consommé and cook slowly 20 minutes. Salt and Pepper to taste. Good with roast beef gravy. (Viola)
PAGE 9
CORN FRITTERS
Mix 1 cup cooked corn, 1 cup flour, ¼ cup milk, a pinch of salt, ½ teaspoon baking powder and 2 eggs. Fry in very hot fat. (Viola)
GREEN BEAN CASSEROLE SUPREME
2 packages French Style Green Beans, partially cooked
1 can mushroom soup plus enough milk to make 2 cups
½ cups pound fresh mushrooms, sliced
1 chopped onion
Parmesan Cheese
1 can French Fried Onions
1 can bean sprouts, drained
Repeat layers of the following: Beans, Bean Sprouts, Mushrooms, Onions, Mushroom Soup and Parmesan Cheese. Bake at 400° for 25 minutes. Last 5 minutes, top with crushed onion rings. (Nancy Ellen)
KAWUMKIES
Really! That's what they call them.
1 large head cabbage
½ pound hot sausage
½ pound ground beef
4 cup Minute Rice
2 cans tomatoes
1 can water
1 teaspoon salt
1 teaspoon pepper
Parboil cabbage until tender. Let cool. Brown sausage, ground beef and let cool. Fix Minute Rice and mix all three together. Fill cabbage half full, roll and stick toothpicks through the rolls to hold closed. Place in large Dutch Oven or pot. Mash tomatoes and mix with water. Cover rolls with sauce and seasoning. Cook for 2 hours on low. Makes 18 to 20 Kawurnkies. (Mary Jane)
MACHUNKA
From the House of Kawumkies!
½ cup bacon grease
2 tablespoons flour
1 can tomatoes
1 cup shredded cabbage
Salt and Pepper to taste
Fix grease and flour as if fixing gravy. Add tomatoes, mashed. Add water and seasonings. Add cabbage and cook until cabbage is tender and gravy is thick. Serve over bread or plain. (Mary Jane)
PAGE 10
SAUSAGE AND CHEESE BISCUITS
My Dad's favorite!
½ pound grated sharp cheese
½ pound pork sausage
3 cups Bisquick
Mix together as one big ball. Pinch off little balls the size of a marble, ½ inch round. Bake at 325° for 30 minutes on cookie sheet. These can be frozen and baked at any time. (Gertrude)
COWBOY'S DELIGHT
A Dillman Putz creation from Arizona.
1½ pounds ground beef
1 medium size onion, diced
½ teaspoon seasoned salt
2 tablespoons Worcestershire Sauce
¾ cup water
1 heaping tablespoon flour
Start ground beef slowly in Teflon Pan or a slightly oiled skillet. Stir until done, but not browned. Add onions and mix. Add seasonings and continue cooking slowly for 15 minutes. Mix water with flour, add slowly to mixture and cook until thickened. (Dillman)
EGG SUPREME
7 pieces bread (minus the crusts)
1 jat Old English Cheese, softened
3 eggs, well beaten
¾ stick butter, softened
2 cups milk
Spread cheese and butter (which have been mixed together) on both sides of bread. Lay bread in bottom of casserole dish and pour milk and eggs beaten together over bread. Bake uncovered in a 9 by 13" casserole. Place casserole in another pan of one inch water (as in cooking custard.) Bake one hour at 325°. Serve with crisp bacon and hot biscuts. (Nancy Ellen)
POOFERS
Grandma Hoffmeister always used to call her German Potato Pancakes "Poofers". I like them as a sandwich, putting two of them between two slices of bread with lots of salad dressing. Barbara and Debbie and Jeff like them on the plate with catsup.
3 large potatoes, peeled
1 large onion, peeled
2 eggs
Salt and Pepper to taste
1/3 cup flour
1/3 cup milk
Grate potatoes and onion together. Stir in eggs, salt and pepper. Add enough milk to make a thick pancake batter. Fry in hot fat in skillet or on griddle. The secret is to drop the, mixture into fat to prevent sticking. Use about 1/3 cup for each cake.
PAGE 11
REUBEN SANDWICHES
Butter both sides of 2 slices of dark rye bread. Layer the following:
Several slices thin sliced corn beef
Mustard
Slice of Swiss Cheese.
Mustard
Adequate portion of Sauerkraut
Several More Slices Corn Beef
Mustard
Grill slowly till bread gets toasted and cheese begins to melt. Delicious with crunchy cold pickles, side dish of applesauce and potato chips. Nancy Ellen)
RED POTATO SOUP
Serve this with your Poofers.
2 large baking potatoes
1 medium size onion
2 tablespoons bacon drippings
1 small can tomato sauce
1 (Number Two Size) can tomatoes
¾ cup long grain rice
Peel and dice potatoes and onions and combine with bacon drippings, tomato sauce and tomatoes, cut up. Cover well with water and cook until vegetables are tender. Add rice and cook for 20 minutes longer over medium heat. (Gertrude)
PORTUGUESE BEAN SOUP
On the Kona Coast of the big island of Hawaii, this is a specialty of most of the Hotels and Restaurants in that area. As in most Hawaiian foods. there's a mixture of many nations. The spices of the Portuguese, Chicken Stock from the Chinese and the substance of all Hawaiian dishes. The original recipe calls for Portuguese Sausage, but according to the chefs at the Kona Hilton, Pepperoni can be substituted. When the Portuguese Sausage is used it is browned first in the butter listed in the ingredients, but when the ready to eat Pepperoni is substituted, it is not necessary to sauté the Pepperoni in the butter (but the butter is still added). This is a large recipe making about 15 good sized bowls.
4 Pepperoni Sausages, peeled
1 or 2 medium potatoes, peeled
3 or 4 carrots
1 onion
3 or 4 stalks celery
2 (Number Two Size) cans Kidney Beans, drained and rinsed
½ stick butter
½ gallon Chinese Soup Stock
1 teaspoon sugar
½ teaspoon celery salt
1 teaspoon salt
¼ teaspoon white pepper
2 teaspoons Instant Chicken Bouillon
2 tablespoons Arrowroot
Using coarse blade of grinder, grind carrots, celery onion and potatoes. Change to in to medium blade to grind pepperoni. Add ground ingredients to Chinese Soup Stock in a large kettle. Add sugar, celery salt, salt, white pepper and chicken bouillon. Bring to simmer and stir in butter. Cook until vegetables are tender. Stir in kidney beans and simmer another fifteen minutes. Thicken with Arrowroot before serving. Amounts of seasonings can be changed to taste. (Jim)
PAGE 12
CHINESE SOUP STOCK
Chicken stock is sometimes confused with chicken broth, made by stewing chicken pieces, meat and all in water. Chicken stock is prepared with just fresh chicken bones with the meat all removed before cooking. Whole hens can be used or chicken wings and necks or a combination of both. When necks are used, just peel the skin and as much fat as possible off the neck bones. Do not try to remove all the meat from chicken necks. For the Portuguese Bean Soup, the bones of two three pound hens plus the bones from a half dozen wings or necks are used in a gallon of cold water. Save the meat removed from the hen bones or wings, as it is great for chicken salad or chicken chow mein or chop suey. Cook bones, covered, slowly for 2 or 3 hours. Do not boil fast at any time. If you need more water, use boiling water. Cold water spoils the flavor. Strain stock through a colander. This should make about one half gallon of stock. Let cool without a cover to prevent it from turning sour.
PLUM JELLY
Boil 5 cups plum juice and 4½ cups sugar together. After boiling begins, cook for 35 to 40 minutes. Pour into jelly glasses. When cool, seal with paraffin. Always wash and stem fruit. Boil with just enough water to cover. Strain in colander. Use only the juice. (Gertrude)
PAGE 13
BLACKBERRY JELLY
Boil 4 cups blackberry juice and 4 cups sugar together. After a rolling boil starts, cook 35 minutes. Pour in jelly glasses of your choice. When cool, seal with paraffin. (Gertrude)
HOMEMADE BREAD ROLLS
If you've ever spent a lot of time and bother making fresh bread rolls, try making them the way my Mother makes them. Too easy to be real.
3 tablespoons Wesson Oil
½ cup sugar
1 egg, slightly beaten
1 package dry yeast in warm water
½ cup milk
2¼ cups all purpose flour
Combine oil and sugar and beat in the egg, Scald the milk, let cool to room temperature. Dissolve yeast in warm water. Beat all this together. Add flour and mix well. This vvill be a sticky dough. Brush top with oil, cover and let stand until double its size. Knead dough slightly on floured board and roll out to ½ inch thick. Cut as for biscuits. Place on cookie sheet. Cover and let stand until double in size. Bake 8 to 10 minutes at 425°. Makes 18 to 20 rolls. (Gertrude)
BLACK AND WHITE PIE
20 graham crackers
1 stick melted butter
1 box chocolate pudding
1 box vanilla pudding
½ teaspoon cinnamon
½ pint heavy whipping cream
Cook puddings separately according to box directions. Let cool. Roll graham crackers very fine, mix in butter and cinnamon to make crust. Pour vanilla pudding in crust first, then chocolate pudding, then top with whipped cream. (Mary Jane)
PEACH CUSTARD PIE
Still my Number One favorite!
Pastry for nine inch shell
4 well beaten eggs
¾ top sugar
1½ cups milk
1/8 teaspoon salt
2 teaspoons vanilla
Cinnamon, optional
Sliced peaches, well drained
Line a 9 inch pie pan with pastry. Fill bottom of pie shell with sliced peaches that have been well, drained. Mix eggs, sugar, milk, salt and vanilla for the custard filling. Cinnamon is an optional ingredient and may be used if desired. Pour filling over peaches and bake for 30 minutes in a pre-heated 400° oven. Reduce heat to 350³ and bake another 15 minutes. Cool on rack for 15 minutes. (Gertrude)
PAGE 14
RAW APPLE CAKE
2 cups diced apples
1 cup sugar
¼ cup salad oil
1 egg, beaten
1 cup flour
1 teaspoon baking soda
1 teaspoon cinnamon
¼ teaspoon salt
½ cup nuts
1 teaspoon vanilla
Pour sugar over apples and let stand 30 minutes to draw juice. Add oil and egg. Sift flour with soda, cinnamon and salt. Add to apple mixture. Add nuts and vanilla. Bake at 350° to 375° for 25 to 30 minutes. Serve warm, with whipped cream or powdered sugar frosting. Fits nicely in an 8 inch greased and floured pan. (Viola)
APPLESAUCE CAKE
Mix 3 cups all purpose flour, 1½ cups sugar, 2 teaspoons cloves (optional), 3 teaspoons soda, ½ teaspoon salt, 1 cup cooking oil. 1 can applesauce, ½ cup raisins and 1 cup walnuts or pecans (optional). Just mix, no need to use mixer. Mix thoroughly with a spoon. Bake in a greased and floured tube pan. Bake about an hour at 350°. (Gertrude)
CHOCOLATE ANGEL FOOD CAKE
1½ cups egg whites
1 teaspoon cream of tartar
1 cup flour, sifted
¼ cup cocoa
1½ cups sugar
1 pinch of salt
1 tablespoon vanilla
Beat egg whites stiff, but not too dry. Add cream of tartar and salt. Sift flour and cocoa and sugar together and add to egg white mixture, a little at a time. Bake at 300° for 20 minutes. Turn oven to 450° and bake 40 minutes longer. Turn upside down over Coke bottle to cool. (Gertrude)
CHRISTMAS BUTTER COOKIES
1½ pounds butter (may use half margarine)
1 cup brown sugar
1 cup white sugar
1 egg
6 cups flour
1 tablespoon vanilla
Food coloring
Mix butter, brown sugar and white sugar and cream. Add egg, flour. and vanilla. Divide dough into 3 equal parts. Use food coloring and make one part dark pink, one part green and leave, one part, plain. Press through cookie press. Decorate with colored sprinkles, colored sugar crystals, etc. Bake in moderate oven on ungreased cookie sheet for 15 minutes or until browned lightly. (Nancy Ellen)
PAGE 15
BROWN SUGAR ICE BOX COOKIES
One of Viola's oldest recipes.
2 cups sugar
½ cup butter or margarine
2 eggs
1 teaspoon vanilla
1 teaspoon salt
1 teaspoon soda dissolved in 1 tablespoon hot water
3 cups flour
Nuts, optional
Chill thoroughly and slice. Bake in moderate oven. (Viola)
PINEAPPLE NUT BREAD
1¾ cups sifted flour
2 teaspoons baking powder
½ teaspoon salt
¼ teaspoon soda
½ cup raisins
¾ cup chopped nuts
¾ cup brown sugar, firmly packed
3 tablespoons butter or soft margarine
2 unbeaten eggs
8 ounce can crushed pineapple, undrained
Measure flour, baking powder, salt and soda in sifter. Set aside. Rinse raisins with boiling water to plump. Drain. Set aside with nuts. Beat sugar into butter. Beat in eggs, one at a time. Add raisins and nuts. Sift in half of flour mixture. Stir just till moistened and smooth. Add pineapple. Stir in rest of flour. Spoon into 9 by 5 by 3 inch pan. Sprinkle 2 tablespoons sugar and ½ teaspoon cinnamon. mixed together, over top before baking. Bake at 350° for 60 to 70 minutes.
(Barbara)
HARD CANDY
2 cups white sugar
1 cup water
Food coloring
¾ cup white Karo Syrup
½ teaspoon candy oil
Cook sugar, water, food coloring and syrup to 300° (hard crack stage) on candy thermometer. Add candy oil and stir. Pour on board, covered with powdered sugar. Let cool until you can cut with scissors, which isn't long, especially around the edges. As you cut, mix all the cut pieces in with powdered sugar to completely coat. Use red food Coloring with Cinnamon Candy Oil. Use green food coloring with Mint or Wintergreen Candy Oil. Use purple food coloring with Grape Candy Oil. Use yellow food coloring with Lemon Candy Oil. Use orange food coloring with Orange Candy Oil. Use blue food coloring with Anise Candy Oil. Candy Oil is available at most drug stores. (Nancy Ellen)
PAGE 16
ROSY CHRISTMAS WASSAIL
1 pint cranberry juice cocktail
6 ounce can frozen orange juice concentrate, thawed
2 cups water
1 tablespoon sugar
¼ teaspoon allspice
3¼ cups dry Sauterne wine
In a large kettle, combine everything but wine. Bring almost to simmering. Add wine and heat through. Be careful not to boil. Add red food coloring and orange slices with cloves. Makes 12 to 14 servings. (Nancy Ellen)
DEBBIE'S EGG NOG
1 egg, well beaten
2 tablespoons sugar
Pinch of salt
1 cup cold milk
¼ teaspoon vanilla
Nutmeg
Beat egg, sugar and salt with rotary beater. Beat in cold milk and vanilla. Pour into two glasses. Sprinkle lightly with nutmeg. Serve immediately. (Debbie)
Chapter Two Page 17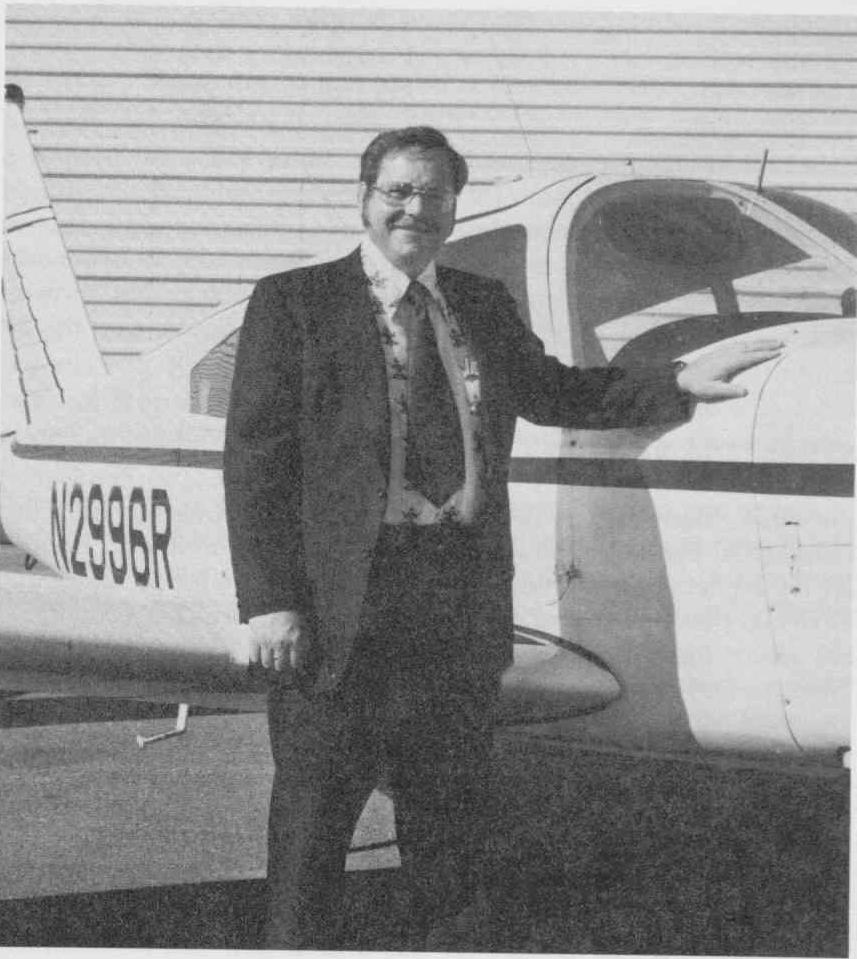 MEATS, MAIN DISHES AND MEAT CASSEROLES
Beef? Pork? Poultry? Lamb? Fish and Seafood? You name it and there's a way to fix it. Not just one way, but hundreds of taste bud tantalizing ways to prepare some kind of meat for the table. Fancy restaurants develop special dishes
you can serve at your eating place. Oriental recipes are adding new zing to daily menus, And what about those recipes that are dreamed up daily by enterprising homemaking engineers tired of turning a pound of ground beef into meat loaf? The Open Line will never hear everything there is to say about varying recipes to keep your group from firing of any one thing, but the recipes that follow will introduce variety to your menu and as everybody knows, variety is the spice
of life. Sometimes, spice is the life of variety.
PAGE 18
ITALIAN BEEF
10 pounds or more of boneless rump beef
3 garlic heads
5 onions, large
4 bunches parsley
1 large celery stalk
1½ pounds salt pork
Grind all except the meat and save the juice. Place the beef in a large roaster with half pan of water. Cover the beef with the ground ingredients and their juices. Bake in a covered roaster until done at 350° about four to five hours. Remove the cover and brown meat. Take beef from roaster and when cold, slice thin, then put slices of beef back into the meat gravy. If not enough liquid, add water. Serves fifteen to twenty.
STEAK DIANE
One of the most interesting ways to prepare beef is to flame it at the table. Many of the nicer Supper Clubs in America offer this Continental Specialty and have built a reputation around it. Basically, it's a Filet or Delmonico cut, peppered, pan broiled in butter and olive oil, and then flamed at the table. But not always. Actually, it has many forms and may differ in taste and serving techniques. Here are just two ways.
STEAK DIANE NUMBER ONE
4 Delmonico Steaks, trimmed of fat
2 tablespoons coarsely cracked black pepper
2 tablespoons olive oil
¼ cup butter
2 tablespoons Cognac or Brandy
Peppercorns may be cracked for this dish or you way use coarsely ground black pepper. A pepper grinder does not work because you need a much coarser grind. Take the small bottle of coarsely ground black pepper with you to the meat shop and have your meat man pat the pepper on the steaks before he wraps the meat. Should you wait till you get home, allow three hours, at least, for the pepper to permeate the steaks, overnight is best. Just before cooking the meat, brush off about half the pepper. Heat the butter and olive oil and sear the steaks on both sides. A high heat is used. After cooking two to three minutes on each side, remove the steaks and add the Cognac or Brandy. Place skillet over chafing dish on the table, add streaks and flame. (The secret is to allow the Cognac or Brandy to heat before. igniting, but not long enough for die alcohol to evaporate. Be generous with the Cognac or Brandy.) Since. the steaks are already cooked, the flame is mostly for show, but if overdone, it will overcook your steaks. Pour the juices over the steaks after serving and enjoy.
PAGE 19
STEAK DIANE NUMBER TWO
1 Filet Mignon, butterflied
½ teaspoon shallots, minced
2 tablespoons Sour Cream
½ teaspoon dry mustard
Dash of Lemon Juice
1 ounce Brandy
4 to 6 tablespoons Brown Sauce
1 teaspoon chives, chopped
2 dashes Worcestershire Sauce
1 tablespoon butter
Place butter in pan and heat until very hot. Over a high flame, sauté the steak in the butter very quickly on both sides. Sprinkle with salt and pepper, shaking the pan as it cooks. Remove steak to a hot platter. Add brandy, ignite and shake pan until the fire burns down. Reduce the heat and add shallots, chives and work into the sauce. Next, add the Brown Sauce, Worcestershire, mustard and a dash of 1 lemon juice. Reduce the flame a bit and add the sour cream and simmer until the sauce is thickened. Serve the sauce over the steak. Remember to stir the sauce and shake the pan continually. Recipe for Brown Sauce follows.
BROWN SAUCE: Bring 2 tablespoons butter, 1 jar Gerber's Strained Baby Veal, 1 cup Campbell's Beef Bouillon, 2 tablespoons flour and 1 tablespoon Gerber's Beef and Vegetables to a boil. Add a dash of onion salt and celery salt, ½ teaspoon Bovril (Supermarket Gourmet Section) and 2 tablespoons Madeira wine. Will keep 2 to 3 weeks.
PRIME RIB ROAST
Select a Two to Six Rib Prime Beef Roast. Turn oven on to 375°. Roast should be at room temperature at least for an hour. Roast can be left out overnight. Season to taste. Place roast in oven, uncovered, and cook only one hour. Do not open oven door after this. When ready to serve, turn on oven and cook:
35 Minutes for Rare
40 Minutes for Medium
45 Minutes for Medium Well Done
Do not leave in oven after cooking time. This can be started in early morning or early afternoon to serve at 6 or 7 PM. Do not open oven door until you take out to serve. For a medium rare meat, nice and pink in the center, select a 5 or 6 pound roast, like a standing rib roast. (A Muscatine, Iowa Listener)
PAGE 20
BEEF RAGOUT
A Norwegian dish called BANKEBIF.
3 pounds top sirloin
4 tablespoons flour
2 teaspoons salt
½ teaspoon pepper
5 or 6 tablespoons butter
2 cups hot stock or water
1 onion
1 bay leaf
Wipe the meat with a clean wet cloth. Cut it in thin slices, across the fibers. Pound it well. Dredge with a mixture of the flour, salt and pepper. Cook the pieces in butter, turning them till well browned on both sides. Pour over enough stock or hot water to cover. Add the chopped onion and bay leaf. Set the pan in a moderate or low oven (325°) and let simmer 1½ hours. Or cook on top of the range the same length of time. The liquid should be cooked down to a thick sauce.
BEEF BOURGUIGNONNE FROM BELLE PLAINE
½ pound bacon
3 pounds beef chunks
4 carrots, sliced
2 medium onions, sliced
3 cups red Burgundy wine
2 cups beef stock
2 to 3 cloves garlic, mashed
1 bay leaf, optional
1 teaspoon thyme
1 tablespoon tomato paste
Dice bacon and fry until crisp. Remove from fat and set aside. Dry beef chunks on paper towels and dredge in flour. Brown in bacon fat. As meat browns, remove from fat and set aside with bacon. Sauté carrots and onions in fat, remove and set aside with meat. Add wine, beef stock (may be made with bouillon cubes), garlic, bay leaf, thyme and tomato paste. Add meat and vegetables. Cover and cook at 325° for three to four hours. Before serving, add one pound mushrooms, quartered, and sautéed in ¼ cup butter with two one pound cans tiny onions. Sprinkle with 2 tablespoons minced parsley.
PAGE 21
POT ROAST
4 pounds beef (chuck, blade, or round)
2 tablespoons bacon drippings
¼ teaspoon salt
¼ teaspoon black pepper
2 tablespoons grated lemon rind
2/3 cup diced onion
1 garlic, clove, sliced
1½ cups dairy sour cream
6 ounces noodles, cooked
Brown meat in drippings. Add seasonings, peel, onion and garlic. Pour sour cream over and cover. Simmer, but do not boil, for 3½ hours basting occasionally. Add noodles and cover. Simmer for 20
hours longer. Yields 8 to 10 servings.
PAGE 22
STUFFED ROUND STEAK
4 slices bacon, diced
1 onion chopped
1½ cups toasted bread cubes
2 tablespoons minced parsley
½ teaspoon celery salt
¼ teaspoon sage
2 to 2½ pounds round steak, cut into 5 portions
½ teaspoon salt
1/8 teaspoon pepper
1 cup bouillon
8 ounce can tomatoes sauce
To make stuffing, sauté bacon with onions. Mix in bread cubes, parsley, celery salt and sage. Sprinkle steak with salt and pepper. Spread each portion of steak with stuffing and roll up, holding together with tooth picks. Place in a large skillet and pour bouillon over steak. Cover and Simmer for one hour. Pour on tomato sauce, replace cover and simmer another 45 minutes. If gravy is too thin, uncover and cook until of desired consistency. Yields five Servings.
SWISS STEAK CREOLE
Rump or Round Steak, 1½ inches thick, trimmed neatly
½ cup flour
1 tablespoon sugar
1 teaspoon salt
Few grains cayenne, optional
¼ teaspoon pepper
2 tablespoons fat
2 slices onion
Chopped Green Pepper
Sliced Tomatoes, green or ripe
Salt
Pepper
Sugar
Mix flour, sugar, salt and peppers. Pound into steak thoroughly, first on one side, then on the other until the meat has absorbed it all. Melt fat in heavy saucepan and place the steak in it. Add onion and green pepper. Cook until done or to your liking…. rare, medium or well done. Remove from saucepan to a hot platter. Fry sliced tomatoes, green or ripe in the fat and season with salt, pepper and sugar and place around the dish as a garnish. (Mrs. Hazel Myers, Cedar Rapids, Iowa)
PAGE 23
QUICK BEEF STROGANOFF
1 pound round steak, cut in ¾ inch cubes
Flour
2 tablespoons fat
½ cup chopped onions
1 clove garlic, minced
6 ounce can or 1 cup mushrooms, drained (reserve juice)
1 cup sour cream
10½ to 11 ounce can condensed tomato soup
1 tablespoon Worcestershire Sauce
6 to 8 drops Tabasco Sauce
½ teaspoon salt
Dash of Pepper
7 ounce package of cooked spaghetti
Parmesan Cheese
Dip meat in flour. Brown in hot fat. Add onion, garlic and mushrooms. Combine sour cream, tomato soup, mushroom liquid and seasonings. Pour over meat. Simmer until tender, about one hour. Serve over spaghetti and top with cheese.
PAGE 24
VEAL PAPRIKA
1/3 cup all purpose flour
1¼ teaspoons salt
1/8 teaspoon pepper
2 pounds lean veal, ½ inch thick
1/3 cup shortening
2 medium onions, minced
14½ ounce can (1¾ cups) chicken broth
1¼ teaspoon paprika
1 cup dairy sour cream
Cooked noodles
Combine flour, salt and pepper. Cut meat in 2 inch squares. Dredge in flour mixture. Melt shortening in skillet using medium heat. Brown meat 8 minutes on each side. Add onion during last 3 minutes of browning. Pour in chicken broth. Sprinkle with paprika. Cover. Reduce heat to simmer and cook 4-5 minutes or until meat is tender. Gradually stir in sour cream. Heat. Serve on noodles. Serves 4 to 6 portions.
PAGE 25
VEAL AND KIDNEYS WITH MUSHROOMS
1 pound veal tenderloin
1 teaspoon salt
½ teaspoon pepper
1 veal kidney
2 tablespoons butter
8 large mushrooms
1¼ cups cream
2 tablespoons Madeira wine
Wipe the veal with a clean wet cloth. Cut in serving size pieces. Pound well and season. Wash the kidney, cut away fat, scald and remove skin. Slice and season. Brown the veal and kidney, a few at a time, in the butter and place in a casserole. Wash the slice and sauté in the pan in which the meat was browned. Add them to the casserole. Pour in about half the cream and wine. Set the casserole in a moderate oven (350°) and cook 20 minutes. Add the rest of the cream and wine and continue cooking another 20 minutes or longer, till the meats are tender. Serve hot in the casserole.
BOILED SALISBURY STEAKS
1 pound ground round steak
2 tablespoons onion juice
1 teaspoon salt
1/8 teaspoon pepper
3 tablespoons dry bread crumbs
1/8 teaspoon dry mustard
1 tablespoon vinegar
1/3 cup sweet cream
1 tablespoon grated horseradish
Form ground meat, onion juice, salt and pepper into 4 patties. Broil nice and brown or to degree of doneness desired. Combine remaining ingredients to make sauce for Salisbury Steaks. Heat remaining ingredients over hot water and serve hot over hot steaks.
VEAL PARMESAN
2 tablespoons butter or margarine
4 serving size pieces of veal ½ inch thick
1/3 cup evaporated milk
2 tablespoons grated Parmesan Cheese
¼ cup flour
½ teaspoon salt
few grains pepper
Turn on oven and set at 350°. Melt butter or margarine in a 12 by 8 inch pan in the oven. Dip veal in evaporated milk and roll in a mixture of remaining ingredients. Put in pan and bake uncovered for 30 minutes. In the meantime, mix 1/3 cup evaporated milk and ½ cup grated parmesan cheese. Remove veal from oven and top with milk and cheese mixture. Pour an 8 ounce can of Tomato Sauce around the veal and spoon over meat. Bake 20 to 25 minutes. Serves 4.
PAGE 26
GREEN PEPPER SKILLET BURGERS
2 pounds ground beef
½ teaspoon salt
1/8 teaspoon pepper
1 tablespoon Wesson Oil
1 large onion, sliced
2 medium green peppers, cut up
2 8 ounce cans Tomato Sauce
½ teaspoon ginger
2 tablespoons Worcestershire Sauce
Sprinkle beef with salt and pepper. Shape into six oval steaks. In a large skillet, lightly brown steaks in oil. Drain off excess fat. Add onion to pan and cook until onions are soft. Add peppers. Pour in tomato sauce. Blend in ginger and Worcestershire Sauce. Cover, simmer 15 to 25 minutes or until desired doneness is reached. (Mrs. J. Noonan, East Herkimer, New York)
SALISBURY STEAK NUMBER TWO
1 pound ground beef
¼ cup dried bread crumbs
1 beaten egg
1 teaspoon salt
1/8 teaspoon pepper
2 tablespoons minced onion
¼ cup finely chopped celery
1 can cream of mushroom soup
½ cup water
Combine all but mushroom soup and water and shape into oval patties about one inch thick. Using a small amount of butter, brown on both sides. Combine mushroom soup and water and pour around beef. Cook slowly in covered skillet 25 minutes. Cream of celery or cream of chicken soup may be substituted.
PAGE 27
OVEN BROWNED PORK ROAST
Select 3 or 4 pound pork roast. Place meat fat side up, on rack in roaster. Dust meat lightly with salt and pepper. Slice one onion, arrange on top of the roast. Add just enough water to cover bottom of the pan. Cover. Roast at 350° for about one hour to the pound. Half way through the roasting period, add a little more water if needed. At serving time, remove pork to platter and make gravy from pan drippings.
BAKED PORK TENDERLOIN
2 small pork tenderloins
Salt and Pepper
Flour
2 tablespoons oil
1 celery stalk, sliced
1 small onion, chopped
1 envelope mushroom soup mix
1½ cups water
Season small pork tenderloins with salt and pepper and roll in flour. Brown on all sides in hot oil. Remove to shallow baking dish. Lightly brown celery and onion in drippings. Put with meat. Mix mushroom soup mix and water. Pour over meat. Cover and bake at 350° for 2 hours.
ONE POUND PORK CHOP
Served as a house specialty at The Embers restaurant in Mount Pleasant, Michigan, this is a whole new world of eating, Created by Clarence Tama, it takes 24 hours to prepare, Clarence says the secret is in two sauces and time. This recipe makes six "Original One Pound Pork Chops".
2 cups soy sauce
1 cup water
½ cup brown sugar
1 tablespoon dark molasses
1 teaspoon salt
Mix soy sauce, water, brown sugar, molasses and salt and bring to a boil. Let cool. Put six one pound chops in a pan with bone side up. Pour sauce over chops, let stand overnight in refrigerator. Next day, take chops out of sauce, place in a baking pan and cover tightly with foil. Put in a 375' oven and bake until tender, about 2 hours. While chops are baking, combine all red sauce ingredients in a heavy sauce pan or double boiler.
1/3 cup water
14 ounce bottle Heinz Ketchup
12 ounce bottle Heinz Chili Sauce
½ cup brown sugar
1 tablespoon dry mustard
Mix dry mustard, sugar and water together, leaving no lumps. Bring all ingredients together to a slight boil, and the red sauce is finished. After chops are tender, remove, them from the oven and dip in red sauce. After dipping, place chops in a baking pan and bake for 30 minutes in a 350' oven or until slightly glazed. (Marinating sauce and red sauce can be re-used if brought to a boil and refrigerated or frozen.) Keep chops at room temperature until you're read.), to put them on the charcoal pit or grill. Have grill as high as possible over a small bed of coals. Grill the chops slowly, no more than 15 minutes. A little blackening doesn't hurt. So you won't be surprised, a one pound pork chop is a 3 rib chop.
PAGE 28
ORANGE PORK CHOPS AND SWEET POTATOES
6 pork chops, ¾ to 1 inch thick
Salt and Pepper
½ cup Orange Juice
¼ cup sugar
6 Orange slices
12 whole cloves
1 (Number Three Size) Can
Sweet Potatoes
Brown pork chops. Pour off excess fat. Season. Combine orange juice with sugar and ½ teaspoon salt. Pour over chops. Add oranges, studded with whole cloves. Simmer 50 minutes. Add sweet potatoes and heat until warm through, about 10 minutes. (A Ryan Iowa Open Line Listener)
ITALIAN PORK CHOPS
2 tablespoons shortening
6 loin pork chops
1 medium onion, chopped
¼ cup chopped green pepper
2 8 ounce cans tomato sauce
1 cup water
1 teaspoon sugar
1 teaspoon oregano
¼ teaspoon garlic salt
Salt and pepper to taste
5 medium potatoes, quartered
Grated Romano Cheese
Melt shortening in large skillet. Add pork chops and brown quickly on both sides. Remove chops and drain off all but 2 tablespoons fat. Cook onion and green pepper in remaining fat for about 3 minutes or until onion is soft. Add tomato sauce, water, sugar and seasonings. Heat to boiling and cook for 5 minutes. Arrange potatoes in a large shallow baking dish or casserole. Place pork chops on top of potatoes and pour sauce over all. Cover casserole with lid or foil. Bake at 350° for 1 hour. Remove to oven and bake 15 minutes longer. Serves six.
PAGE 29
BARBECUED PORK
5 Pound pork loin roast
¼ cup sugar
2 teaspoons paprika
2 teaspoons salt
½ teaspoon pepper
½ teaspoon garlic salt
1 teaspoon onion salt
1 tablespoon Worcestershire Sauce
½ teaspoon hot pepper sauce
½ cup fresh lemon juice
1 cup vinegar
1 cup water
6 large baking potatoes
1/3 cup melted butter
Place in open roasting pan. Mix remaining ingredients except last two in saucepan. Heat to boiling. Spoon some over meat. Roast in preheated slow oven (325°) for 3½ hours or until meat thermometer registers 185°, brushing occasionally with sauce. About 1¾ hours before meat should be done, peel potatoes and cut into ¼ inch slices, putting each potato on a square of foil. Brush generously with melted butter. Wrap tightly. Bake for 1½ hours or until done.
STUFFED PORK CHOPS
6 pork chops
¾ cup chopped celery
¾ cup chopped onion
3 tablespoons butter
3 cups cubed bread
½ teaspoon pepper
¾ teaspoon salt
½ teaspoon parsley flakes
Brown chops, then season with salt and pepper. Sauté onion and celery in butter until brown. Add bread crumbs and parsley. Put dressing on park chops and place another chop on top of dressing. Me to secure the two chops together. Bake for 2 hours at 350°. May take longer if chops are extra thick.
PAGE 30
FARMER STYLE SPARERIBS WITH BAKED BEANS
Farmer style spareribs are actually a section of pork loin which has been cut horizontally into super, meaty spareribs rather than vertically into regular loin pork chops. Since farmer style spareribs average only 1½ to 2 inches in thickness, baking time is much less than that required for a full sized pork loin roast. In this recipe, the spareribs are baked right on top of a panful of canned baked beans The drippings from the roasting spareribs seep down into the beans, giving them a true home baked flavor.
1 pound 14 ounce can (3½ cups) pork and beans
2 tablespoons catsup
2 tablespoons molasses or brown sugar
1 tablespoon prepared mustard
¼ teaspoon cinnamon
1 or 2 sections 1½ to 3 pounds) Farmer Style Spareribs (allow ½ pound spareribs per serving)
Stir beans, catsup, molasses or brown sugar, mustard and cinnamon together in a shallow flat bottomed baking pan. Place spareribs on top of beans. Sprinkle salt over top of spareribs, bake in preheated moderate oven (350°) for 1¾ to 2 hours, or until meat thermometer placed in the center of the meaty portion registers 185°. When done, slice between the rib bones to separate into sections containing two ribs each. Then slice almost through the two ribs, spreading them apart to resemble a butterfly. Spoon beans to side of meat. Serves three to six persons.
PAGE 31
BARBEQUE RIBS
4 pounds spare ribs
2 to 3 tablespoons liquid smoke
1 cup catsup
2 tablespoons Worcestershire Sauce
¼ cup vinegar
1 teaspoon salt
1 teaspoon chili powder
1 cup water
½ teaspoon celery seed
¼ teaspoon pepper
1/3 cup brown sugar, firmly packed
Brush ribs on both sides with liquid smoke. Let stand 30 minutes. Place in roaster pan, fat side up. Bake in a very hot oven at 450° for 30 minutes. Combine remaining ingredients in a sauce pan and heat to boiling point. Pour 1/3 of sauce over ribs. Reduce oven heat to 350°. Cover and bake 1 to 1½ hours, basting several times with remaining sauce. Remove cover and bake about 45 minutes longer or until ribs are well done. Baste frequently with barbeque sauce.
SWEDISH PORK PATTIES
1 pound lean ground pork
¾ teaspoon salt
½ teaspoon paprika
¼ teaspoon pepper
1/3 cup fine, dry bread crumbs
½ cup milk
½ cup cream
1 egg
2 tablespoons chopped parsley
2 tablespoons butter
Combine pork, seasonings, crumbs, milk, cream, egg and parsley. Melt butter in a large skillet. Using about ½ cup for each patty drop meat mixture into skillet. Brown patties on both sides. Reduce heat and cook, covered about 30 minutes.
PAGE 32
BARBECUED BREAST OF LAMB
2 pounds lamb breast
2 tablespoons fat
2 teaspoons salt
1 onion, sliced
½ cup chili sauce
1 tablespoon vinegar
Few Drops Tabasco Sauce
1 cup water
Heat fat in skillet. Cut lamb in serving pieces. Sprinkle with salt. Brown in hot fat. Add remaining ingredients. Cover. Simmer on top of the range or bake at 350° for about 1½ hours. Uncover and cook about 20 minutes longer or until barbecue sauce is almost absorbed.
BRAISED LAMB SHANKS
Heat 2 tablespoons fat in skillet. Season 4 lamb shanks with salt and pepper. Brown them well in hot fat. Add water and cover. Simmer or bake at 350° for 1½ hours. Add more water during cooking, if necessary. Add 1 cup diced carrots, 1 cup diced potatoes, ½ cup diced celery and 1 onion chopped. Continue cooking, covered for about 30 minutes until meat and vegetables are done.
PAGE 33
SPANISH LIVER
2 pounds beef or pork liver
1 large onion, chopped
shortening
½ cup flour (approximately)
1 cup cooked or canned tomatoes
Salt
Pepper
Coat slices of liver with flour. Brown liver and onions in shortening. Salt and pepper to taste. Add tomatoes, cover and simmer about 45 minutes, turning liver occasionally. Yields six servings.
GOURMET STYLE LIVER AND BACON
12 strips bacon
6 slices (2 pounds) calf or beef liver
¼ cup flour
1 teaspoon salt
1/3 cup bacon drippings
½ cup white wine
1 tablespoon basil
2 tablespoons butter
1 Spanish onion
¼ cup butter
½ teaspoon salt
¼ teaspoon pepper
½ teaspoon paprika
Cook bacon over medium flame or heat. Fry until crisp. Drain. Place in a 200° oven. Dredge liver in flour mixed with 1 teaspoon salt. Fry in drippings, about 3 minutes on each side. Arrange on platter with bacon. Add wine to drippings and stir well. Add basil and 2 tablespoons butter. Heat. Pour wine mixture over liver. Slice onion thin and into separate rings. Sauté in remaining butter until transparent. Season with remaining salt, pepper and paprika. Arrange on meat platter. Yields six servings.
SAVORY LIVER
1 pound thinly sliced liver, cut in strips
2 tablespoons flour
½ medium green pepper, sliced
1 medium onion, sliced
¼ cup oil
10½ ounce can tomato soup
¼ cup water
1 to 2 thin slices lemon, cut in quarters
Dust liver with flour. In a large skillet, brown liver, green pepper and onion in shortening. Add soup, water and lemon. Cover and cook over low heat about 30 minutes, or until liver is tender, stirring now and then.
PAGE 34
CHICKEN LIVERS WITH CELERY
½ cup butter
2 cups diagonally sliced celery
1 tablespoon flour
½ teaspoon salt
1 pound chicken livers
1 cup sliced fresh mushrooms
½ cup dry sherry
½ cup dairy sour cream
Cooked rice
Melt butter over medium heat. Sauté celery five minutes. Remove from pan. Sprinkle flour and salt over livers. Fry livers and mushrooms in remaining butter 10 minutes. Reduce heat to simmer. Add celery and sherry. Heat. Stir in cream. Serve immediately over rice. 6 servings.
SWEET AND SOUR CHICKEN LIVERS
2 pounds fresh chicken livers
2 small cloves garlic
4 tablespoons chopped parsley
1 medium onion
½ cup butter
Juice of 2 lemons
1 cup sherry or madeira wine
4 tablespoons sugar
2 tablespoons garlic vinegar
Salt and pepper
Chop garlic cloves, parsley and onion fine. Melt butter and add chopped vegetables and whole chicken livers. Sauté gently for about 10 minutes. Add the wine, salt and pepper to personal taste. Let simmer until livers are tender, adding a little water if necessary. At serving time, heat lemon juice, sugar and vinegar in a chafing dish. Add the livers and simmer 10 minutes. These may be served on toast as an appetizer or as a buffet from it chafing dish. Serves ten to twelve.
PAGE 35
LEMON CRISP CHICKEN
Wash and drain one frying chicken, cut in pieces. Combine 1 cup instant type potato flakes, 1 teaspoon parsley flakes, 1 teaspoon lemon pepper, and ¼ teaspoon salt. Mix ½ cup melted margarine and 2 tablespoons lemon juice. Dip each piece of chicken in margarine and lemon juice mixture and then roll in potato flake mixture, coating well. Place on foil lined cookie sheet, so pieces do not touch. Bake one hour at 350°. (Mrs. Jack Folsom, Parkersburg, Iowa)
MUSTARD CHICKEN
1 broiler fryer chicken, halved or quartered
1 teaspoon salt
1/8 teaspoon pepper
¼ cup Salad Mustard
1 tablespoon soy sauce
½ teaspoon dried leaf thyme
1/8 teaspoon ginger
1 tablespoon Salad Oil
Sprinkle chicken on both sides with salt and pepper. Place chicken, skin side down, on foil lined pan. Blend mustard, soy sauce, thyme and ginger together. Beat in salad oil. Brush part of sauce on chicken. Bake in a 350° oven for 30 minutes, brushing once or twice. Turn chicken, brush with sauce. Bake 20 to 30 minutes longer, brushing occasionally with remaining sauce.
PAGE 36
ORANGE GLAZED CHICKEN
1 broiler fryer chicken, cut in serving pieces (about 2½ pounds)
6 ounce can frozen orange juice, thawed but undiluted
¼ cup water
2 tablespoons soy sauce
¼ teaspoon pepper
1 teaspoon salt
1 garlic clove, crushed
2 tablespoons slivered, candied ginger
Combine undiluted orange concentrate, water, soy sauce, pepper, salt, garlic clove and ginger. Pour over chicken pieces in shallow dish. Let marinate in refrigerator about 3 hours or overnight, turning occasionally. Remove, chicken from orange sauce and place in baking pan. Bake at 375°, brushing frequently with orange sauce until tender, about 45 minutes. If desired, heat any leftover orange sauce and serve hot with chicken.
TROPICAL CHICKEN
2 broiler fryer chickens, cut in serving pieces or five pounds chicken pieces
2 teaspoons monosodium glutamate
1½ teaspoons salt
1 egg, slightly beaten
6 ounce can frozen pineapple juice concentrate, thawed and undiluted
1 1/3 cups fine dry bread crumbs
¼ cup butter or margarine, melted
1 1/3 cups flaked coconut
Rinse chicken pieces; pat with paper towel. Shake monosodium glutamate and salt over both sides of chicken. Combine egg and pineapple concentrate in pie plate. Combine bread crumbs with melted butter in another plate, add coconut and mix well. Coat chicken pieces with pineapple mixture, then roll in coconut mixture. Place on 2 shallow foil lined baking pans. Bake in moderate oven (350°) for 40 minutes. Reverse pans for even baking. Bake additional 40 minutes. If chicken begins to brown too much, cover loosely with foil.
PAGE 37
HONOLULU CHICKEN
1 fryer, cut up
¼ cup flour
¼ teaspoon salt
dash of pepper
Cooking Oil
10 ounce jar pure peach preserves
½ cup Kraft Barbecue Sauce
½ cup chopped onions
2 tablespoons soy sauce
6 ounce can water chestnuts or bamboo shoots, drained and sliced
1 green pepper
Coat chicken with seasoned flour. Brown in small amount of oil. Drain. Combine barbecue sauce, peach preserves and chopped onions and pour over chicken. Add green pepper cut into 1 inch cubes and water chestnuts and simmer for the last 10 minutes of 40 minutes, cooking time. When done, add 1 chicken bouillon cube dissolved in 1 cup water. Bring to boil and thicken with flour and water. Serve, over boiled or fried rice.
CHICKEN COOKED IN WINE
Fry two chickens (1½ to 2 pounds) in vegetable oil. While chicken fries, combine in another bowl:
5 tablespoons olive oil
2 fresh tomatoes, chopped
1 clove garlic, peeled and mashed
3 tablespoons parsley
¼ teaspoon thyme
Salt and pepper to taste
¾ cup white wine
1 cup ripe olives sliced
1/8 teaspoon cayenne pepper
Drain liquid from cooked chicken. Pour last mixture over chicken and simmer 10 minutes.
PAGE 38
FRICASSEE OF CHICKEN
1 fat hen, 5 to 6 pounds, jointed
Fat for browning, 2 tablespoons
4 cups water
Flour
Garlic
Salt, Pepper, Paprika and Ginger
Salt each piece of chicken separately (1 teaspoon to a pound). Rub each piece with a garlic clove and sprinkle with ginger, pepper and paprika. Melt fat in skillet or roaster and brown chicken. Remove chicken and thicken gravy with 4 tablespoons flour. When smooth, add water and boil seven minutes. Replace chicken in gravy and turn to coat on all sides. Cover and bake 2 hours at 350°, or until tender. Delicious served with rice.
CHICKEN CACCIATORE
5 (number 303 size) cans stewed tomatoes, mash well with a fork
4 cans water
3 small cans tomato sauce
1 large green pepper, cut up fine
2 large onions, cut up fine
5 teaspoons salt
4 teaspoons pepper

Bring all the above ingredients to a boil. Then place 5 quartered chickens in a roaster and pour the mixture over the chicken. Bake in a 350° over for 1½-2 hours. Turn once or twice while baking. Test to see when done. Do not overcook. You will have sauce to pour over chicken when done.
ITALIAN STEWED CHICKEN
Simmer one medium onion in ½ stick butter and 4 tablespoons Mazola Oil. Add 2 tablespoons tomato paste, ½ piece of celery, salt and pepper to taste. Sage is optional. Add a two and one half pound chicken with enough water to cover and cook slowly for 1½ hours. Serves four.
ROAST CORNISH GAME HENS
8 one pound Cornish Game Hens, dressed
1 tablespoon salt
½ cup melted butter
Parsley
Wash hens. Remove pin feathers and singe. Rub cavities with salt. Tie legs together and fasten to tail. Brush hens with butter. Place on rack in open roasting pan, breast side up. Tuck wings under. Roast it 425° for 1½ hours. Baste twice during baking time. Serve garnished with parsley. 8 servings.
PAGE 39
CORNISH HEN CACCIATORE
4 Rock Cornish Hens, quartered
1 teaspoon salt
2 tablespoons flour
1 teaspoon Italian Seasoning
4 tablespoons Corn Oil
1 green pepper, cut up
1 clove garlic
1 can tomato sauce
1 can water
Dust Hen sections with flour and seasonings. Brown slowly in large skillet in 2 tablespoons corn oil over low flame, turning frequently. Add pepper pieces and sauté lightly. Meanwhile sauté garlic in remaining 2 tablespoons oil in a small saucepan. Remove and add tomato sauce. Add equal amount of water. Simmer gently for five minutes before adding to skillet containing well browned birds. Cover and bring to boiling point. Lower flame and simmer gently for approximately 45 minutes, adding more liquid if pan becomes dry. Dainty little birds are delicious served with small elbow macaroni and grated Italian type cheese.
ROCK CORNISH HENS WITH POTATO CHIP STUFFING
½ pound mushrooms, chopped
¼ cup butter or margarine
¾ cup finely chopped celery
¼ cup chopped onion
½ teaspoon leaf rosemary, crumbled
½ teaspoon salt
Dash of pepper
2 cups crushed potato chips
2 cups small bread cubes, 4 slices
6 Rock Cornish Game Hens
1/3 cup soft butter or margarine
Heat oven to 425°. Sauté mushrooms in ¼ cup butter or margarine until tender. Add celery and onion. Sauté 3 minutes. Remove from heat. Add rosemary, salt, pepper, potato chips and bread cubes. Mix well. Stuff hens with mixture. Fasten with wooden picks or skewers. Brush hens with 1/3 cup softened butler or margarine and wrap each beat in a single piece of heavy aluminum foil. Place hens on cookie sheet or in a shallow pan. Roast 35 minutes. Open foil. Brush hens with drippings. Roast 25 minutes or until hens are golden brown. Prepare and serve with extra stuffing, if desired. Makes 6 servings.
PAGE 40
TURKEY BALLS
One recipe calling for such cooked meat is Turkey Balls, which have many applications. They can be simmered in spaghetti sauce and served instead of meat balls. Made small and chilled, they can be used in salads, or they can be served with toothpicks and called hors d'oeuvres
3 cups cooked turkey
3 slices cooked bacon, shredded
½ cup grated Parmesan Cheese
4 slices bread, soaked in milk and squeezed dry
2 beaten eggs
½ teaspoon allspice
2 tablespoons chopped parsley
Salt and pepper to taste
Bread Crumbs
1 cup cooking oil (preferably olive oil)
Mix the chopped meat and cheese, soaked bread, eggs, allspice, parsley, salt and pepper. Shape into balls the size you wish. Roll in bread crumbs and fry in hot oil until they are a golden brown. If they are to be used without further cooking, they must be sautéed until done. Or they can be poached in the spaghetti sauce or the gravy in which they'll be served.
PAGE 41
TURKEY LOAF NUMBER TWO
½ cup hot water
1 grated lemon rind
2 pounds uncooked ground turkey
¼ pound margarine
1 scant cup bread crumbs
1 teaspoon salt
1 teaspoon Worcestershire Sauce
1 teaspoon steak sauce
1 teaspoon freshly ground pepper
½ cup tomato juice
2 beaten eggs
Put the lemon rind and hot water in a blender and chop until the rind is very fine. Mix all the ingredients, making sure they are evenly distributed, and pour in the water and lemon rind. Squeeze through the fingers until an even loaf mixture is obtained. Place in a well greased bread pan and bake 90 minutes at 350°.
TURKEY HASH WITH EGGS
1 cup diced celery
¼ cup minced onion
¼ cup margarine
2 cups cooked ground turkey diced,
1 quart diced, cooked potatoes
2/3 cup half and half (½ milk and ½ cream)
8 eggs
Salt, pepper and paprika to taste
Cook celery and onions in the margarine until onion is transparent. Add potatoes and half and half. Cook slowly in a frying pan until the mixture is warmed throughout. Turn up the heat and cook 10 minutes longer to brown it on the bottom. Make 8 hollows in the surface of the hash and break an egg into each one, seasoning to taste. Place the pan about 3 inches below a broiler flame, and broil 5 to 8 minutes, depending on how you like your eggs done.
PAGE 42
PINEAPPLE TURKEY LOAF
1 package lemon gelatin
¾ cup hot water
1 cup pineapple juice
1¼ cups crushed pineapple, drained
½ cup grated carrot
Mayonnaise
Crushed pineapple must be well drained. Pour hot water over the gelatin. Stir until dissolved. Stir in pineapple juice, pineapple and carrot. Stir and cool until it starts to thicken. Pour into a loaf pan. Chill until almost set. Top with turkey layer, chill thoroughly and serve sliced with mayonnaise.
1 package lemon gelatin
1 chicken bouillon cube
¾ cup hot water
1 cup cold water
Grated rind of one lemon
2 tablespoons lemon juice
1 cup cooked ground turkey
1 cup finely diced celery
¼ cup sliced stuffed olives
½ teaspoon salt
Dissolve gelatin and bouillon cube in hot water. Add cold water and stir. Cool until it starts to thicken. Add remaining ingredients. Season to taste. Pour over the pineapple layer.
TURKEY MACARONI LOAF
1½ cups hot milk
½ cup margarine
4 beaten eggs
1 cup toast crumbs
1 cup grated cheese
2 cups cooked ground turkey
2 cups cooked macaroni
2 tablespoons chopped parsley
1 small onion, chopped fine
1 tablespoon chopped pimiento
1 teaspoon salt
1/8 teaspoon freshly ground pepper
½ teaspoon monosodium glutamate
Mushroom soup
Melt margarine in the hot milk. Combine, all the remaining ingredients. Pour milk mixture over turkey mixture and stir well. Pour into a greased loaf pan, 2½ by 8 by 3½ inches. Set in it pan of hot water. Bake at 350° for 40 to 60 minutes or until a knife inserted in the center comes out clean. Let stand 5 or 10 minutes and turn out of the pan. Slice and serve with thickened mushroom soup.
PAGE 43
TURKEY PATTIE VARIATIONS
Add ¼ cup toasted sesame seeds before shaping mixture into patties. To toast sesame seeds, spread seeds evenly in shallow pan. Bake in oven preheated to 350° about 10 minutes or until golden brown.
Add ¼ cup finely chopped, well drained, canned mushrooms before shaping meat into patties.
Wrap a slice of bacon around edge of each pattie. Fasten with toothpicks and broil.
Add 1 teaspoon prepared horseradish before shaping mixture into patties or 1 tablespoon crumbled bleu cheese or ¼ teaspoon finely crushed bay leaf.
TURKEY PATTIES NUMBER ONE
2 pounds ground turkey
Scant ½ cup whipping cream or mayonnaise
¾ cup bread crumbs
½ teaspoon salt
½ teaspoon dried basil
Grating of lemon rind
Pinch of Paprika
Grating of Nutmeg
Mix ingredients well, shape into 6 to 7 patties and coat with bread crumbs. Broil under moderate heat for 10 minutes on a side, or fry in an oiled frying pan.
PAGE 44
GLEN'S TURK BURGERS
1 pound ground turkey
¼ cup chopped onions
¼ cup chopped green pepper
1 tablespoon Worcestershire Sauce
Salt and pepper
Dash of garlic
½ cup grated Cheddar Cheese
4 to 6 buns, toasted
Mix all ingredients together except cheese and buns. Form turkey patties (four to six). Grill on outdoor barbecue. Serve sprinkled with the Cheddar Cheese and in a toasted bun. Makes four to six servings.
PAN FRIED PHEASANT
Flour pheasant pieces and brown in butter. Take out of pan and put in 1 medium diced onion plus one can mushrooms, drained and 1 clove garlic, diced. Sauté onion. mushrooms and garlic in butter. Return pheasant to pan and add 1 cup white cooking wine. 2 tablespoons lemon juice and salt and pepper to taste. Cover and cook one to one and a half hours or until tender. Can be served over rice.
PAGE 46
CRISPY FRIED FISH FILLETS
In a shallow pan, place 6 serving sized fish fillets of your favorite kind of fish. Add enough sour milk to cover and 1 teaspoon salt to each one pound of fish. Let stand in milk about 45 minutes. Drain. Dip each fillet in Bisquick and fry in frying pan over low heat, using 2 tablespoons butter and 2 tablespoons shortening. Fry until fish are well browned on one side, turn and repeat on second side. Serve at once.
GRILLED FISH WITH MUSHROOMS AND ROSEMARY
6 small fish, suitable for frying
Sprigs of fresh rosemary or 6 teaspoons dried rosemary
salt and pepper to taste
All Purpose Flour
Peanut or Vegetable Oil
¾ cup butter or margarine
1 pound mushrooms, thinly sliced
Juice of one lemon
lemon wedges, optional
3 tablespoons chopped parsley
Clean fish and rinse under cold writer. Dry inside and cut. Sprinkle fish inside and out with the rosemary, salt and pepper and dredge with flour. Heat ¼ inch of oil in large skillet. When it is hot, brown fish quickly first on one side, then on the other. DO NOT OVER COOK. Transfer fish at once, to hot platter, or, another skillet or pan and wipe out the skillet just used with a paper towel. Quickly add the butter to the skillet, heat quickly and add mushrooms. Stir. When mushrooms are wilted, sprinkle with lemon juice. Do not heat the butter so fast it will turn the butter brown or burn it. Pour the mushrooms and sauce over the fish. Garnish with lemon wedges and sprinkle with the chopped parsley. Makes 6 servings. (Mrs. Beatrice Narber, Cedar Rapids, Iowa)
PAGE 47
PICKLED FISH
Cut up fish and sprinkle with salt. Put in refrigerator overnight. Next morning, cook for 10 minutes in water. Pack in jars. Bring 1½ cups vinegar, 1½ cups water, 2 tablespoons sugar, 1 teaspoon pickling spices, 1 slice onion, 1 bay leaf and ½ salt to a boil. Pour over hot fish in jars and seal.
Minnesota Baked Salmon
Cut up one gallon fish fillets (the recipe is for Salmon, but can be used with Northerns or other game fish). Cut fish in chunks and pour on ½ cup vinegar, 2 cups tomato juice, ½ cup butter and salt and pepper. Bake in a 350° oven until the bones are soft as in canned salmon. Stir often. Northerns take about six hours. Makes great salmon salad sandwiches. (Sally Budak, Lake Kabetogama, Ray, Minnesota)
PAGE 48
SALMON LOAF IN A BLANKET
Make a biscuit dough and roll out into a 7 by 15 inch rectangle. Transfer to lightly greased baking dish. Spread the following salmon mixture down the center of the dough.
2 cups Red Salmon, flaked
¼ cup mayonnaise
1 tablespoon lemon juice
1 tablespoon minced onion
½ teaspoon salt
Dash of Pepper
2 tablespoons chopped parsley
Fold biscuit dough lengthwise over salmon mixture to overlap. Turn or roll over so lengthwise seam is underneath. Tuck ends under Make slashes along the top for steam to escape. Bake about 15 minutes in a 425° oven. Serve on hot dish with creamed peas or asparagus. Serves 6 to 8 generously.
PAGE 49
SALMON LOAF
2 tall cans pink salmon
2 eggs
½ cup milk
½ teaspoon salt
1/8 teaspoon pepper
1 teaspoon chopped onions
1 tablespoon chopped green peppers
1 teaspoon lemon juice
3 cups Special K cereal
Add salmon to the slightly beaten eggs, then add rest of ingredients and
bake in a loaf pan for 45 minutes at 350°. Serve with white sauce.
WHITE SAUCE Make any amount of a medium white sauce and grated cheddar cheese and two hard boiled eggs, chopped. Put over each serving. (Mrs. Betty Duncan, Marshalltown, Iowa)
TUNA WHIRLS
2 cups flour
3 teaspoons baking powder
1 teaspoon salt
6 tablespoons shortening
½ to 2/3 cup milk
Mix flour and baking powder together in a bowl. Add salt and cut in shortening. Stir in milk to make a soft but not sticky dough. Mix well. Turn onto floured board and knead ½ minute. Roll out ½ inch thick into an 8 by 12 inch rectangle. Spread with Tuna Filling and roll as for jelly roll. Cut into 1½ inch slices. Arrange cut side down on a well greased pan with each slice touching each other. Bake 25 to 30 minutes at, 425°. Serve with white sauce with cheese added.
TUNA FILLING:
Sauté ½ cup chopped celery in 2 tablespoons margarine for about 10 minutes. Remove from heat and gently stir in cup flaked tuna, 1 cup cooked peas, 2 tablespoons chopped pimento add 1 beaten egg.
Click here to go back to the cookbook page.
Click here to go back to the main page.
Click here to go to The Jim Loyd's Meats and Casseroles Cookbook (part 2).